Accueil Ukal élevages
Specially designed for professionals
Our products selection
Our history... Our DNA... Our aim has always been to place livestock and other farmers at the centre of all that we do and continuously to strive to bring them varied, innovative products to make their lives easier and contribute to animal welfare at the same time. And to meet the new expectations of agriculture as a whole not only in terms of the service provided by the products, but also in terms of value for money. UKAL is committed to continuing to enable our farmers to pursue the passion for their job that drives them and provides their livelihood. We will continue to expand our product offering to facilitate the day-to-day work of our farmers.
Discover the UKAL AGRI world
GREEN: not just the latest trend, a new mode of consumption! In line with our company history, we consider agricultural practices as being closely linked to the preservation of nature. The world changes, our offer adapts. UKAL GREEN lies mid-way between hobby farming and gardening, offering a whole range of natural and certified organic products. With the aim of meeting the consumer's expectations in terms of effectiveness, but especially of naturalness, a new range of products has taken shape.
Our motto: good for me, good for the planet! 
Discover the UKAL GREEN world
Tomorrow's farming is our vocation! The world is changing and so is farming as it keeps step with technological progress. Pushing boundaries in the job we do and the expertise we offer so that we can guarantee the prosperity of our food producers. The UKAL TECH division has its eye firmly on the future, offering bespoke expert assessments of farms and their technological needs. Our teams of experts are available to help you find innovative, connected solutions to help you develop your farm.
Contact an Expert
Easy to use/the different sections are highly visible. The product information sheets are very comprehensive and practical. The display of the purchase price and the recommended retail price is really very useful, and so is the availability of the items. Entering your order is quick, whether you do it using the quick order function or by searching for each item.

Fiona

The UKAL webshop is a real work interface, practical and effective. It features all the tools necessary for the sale and allows you see the stock and prices, as well as any clearance and new items, at a glance. Indispensable every day! 

Océane

A practical website, where you can see whether products are available as well as the related products. Makes it easy to place your orders.

Jean-Philippe

Very practical, you can see the price and availability of the items, which allows us to inform our customers immediately and confirm that they will be delivered quickly.

Frédéric

The webshop gives you access to all the items, their prices, availability, characteristics, the technical data sheet, special offers, recommended retail price, but also all the documents you need internally (invoices, order history, image bank, etc.)
the fencing calculator is practical for working out what equipment you need based on the customer's needs. In short, the Webshop has become an indispensable tool for us!

Clara

A site that's easy to use, with photos of the products, and similar products, as well as their availability, with the quick order function. You can save the products you need day to day until you reach the amount for free delivery. Then you just click and it's ordered!

Stéphane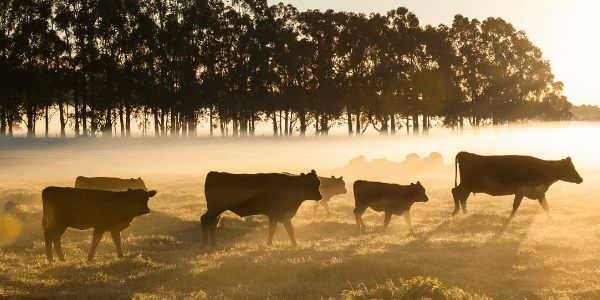 UKAL, the legacy of a passion
The UKAL group's strength is being available to help every farmer. A family firm with 55 years of dedication behind it, UKAL is as committed as ever to supporting its customers by offering them the best range of products in every area, whether in livestock farming, hobby farming or gardening equipment. Our collaboration with the horizont group enables us to benefit from their industrial expertise. The world is changing and we have chosen to be one of the committed, innovative, responsible players in our business so that we can continue working every day to develop agriculture all over the world. Satisfying our customers is our priority and our passion. All our departments pull together to offer you the best products at the best prices. We work hard to develop solutions to meet customers' real needs and help them do their jobs.
Discover our world
Our high standards also apply to repairs
An after sales service attentive to your needs UKAL's after sales department provides you with advice, help with putting your new equipment into service, servicing and repairs for all your AGRI, TECH and GREEN products. Thanks to their considerable experience, they can analyse your needs and help you find the best solutions to develop your business. Our technical department also takes part in product launches as well as in training our sales force.
Contact After Sales
UKAL supports your development
Our tools
Fencing calculator

Configure your bespoke electric fence With our online configurator you can design your bespoke electric fence in just a few clicks. In a few easy steps, we will recommend the components best suited to your needs: from the energiser to the conductors, and including all the accessories necessary for your project. The synergies between two brands, BEAUMONT and HORIZONT, mean that we are able to offer you quite simply the best fence on the market! It couldn't be easier: go to our configuration page and get started on your project right now!

Start your project

Catalogs

Every year we bring out updates of UKAL's printed catalogues. In them you will find numerous new articles and old favourites. You can also read and download the catalogues in pdf format for quicker access.

Download now
Quality products
Discover the brands we distribute